[ad_1]

Editor's note: Writer Catherine Schoeffler Comeaux says her first encounter with Bob Borel was beside a small, electric organ she brought to a fix-it event in Lafayette where volunteers were teaching people how to repair household items. 
Comeaux says she was a bit disconcerted when she saw the vintage organ in pieces with Borel standing nearby, his formidable build giving him the appearance of someone more suited to taking apart car engines rather than musical instruments.
"He had studied every aspect of the organ as he took it apart, carefully dusting buttons and keys as he went," she said.
Borel then explained the inner workings which operate on similar principals as an accordion, looking up intermittently to make sure she was following him. Once he was satisfied that she understood what she would need to acquire for the organ to play notes again, Borel signed a small, yellowed maintenance card located inside the instrument, put it back together, and sent her on her way, feeling rather impressed at what she had learned.
Bob Borel creates abstract art – favoring thick, textured results that come with laying paint on canvas. He likes to work the streets, weddings, even baby showers quick-sketching his signature Unflattering Abstract Portraits. 
Wielding a gel pen and a fat permanent marker he quickly captures a person's characteristics. The resulting portrait is reminiscent of Chinese calligraphy art but, instead of words, the mixture of wide and narrow black strokes reveal faces.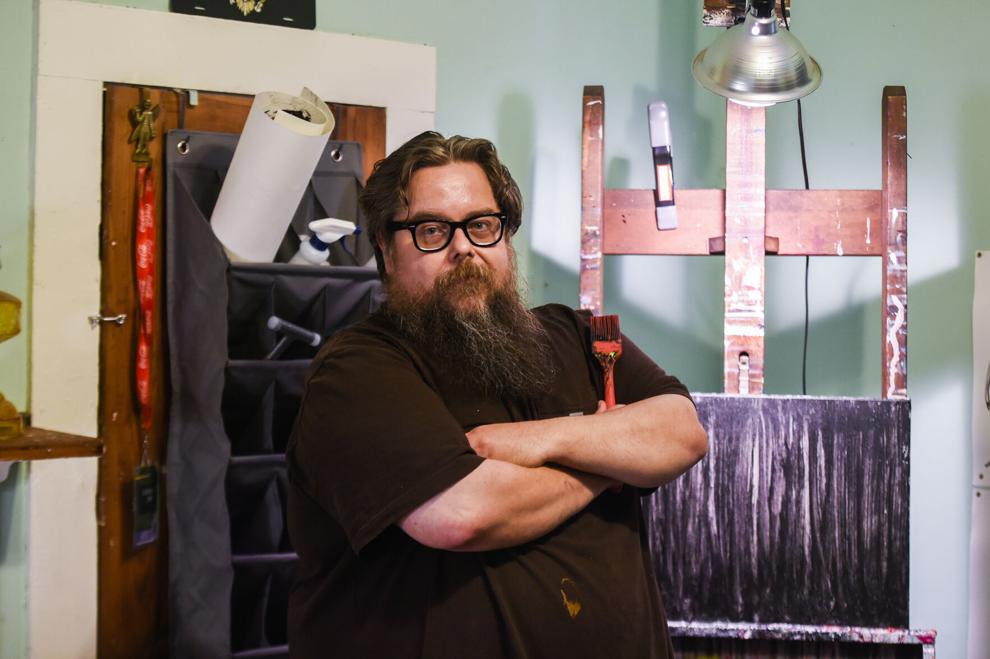 Borel will be bringing his sketching prowess to The Hilliard Art Museum, University of Louisiana at Lafayette, from 6 p.m. to 7 p.m. May 18 as part of the museum's Creative Conversations series. 
Borel will guide participants in a process he calls "thoughtful looking" and the chance to sketch in the galleries. Materials will be provided, no previous art experience is necessary to participate. The talk is included in the museum's admission price.
As an abstract artist, Borel says he has often overheard "I could do that" from various people giving their flip assessment of what they see on the canvas. He accepts such comments with a subtle smile, largely hidden behind his unwieldy beard.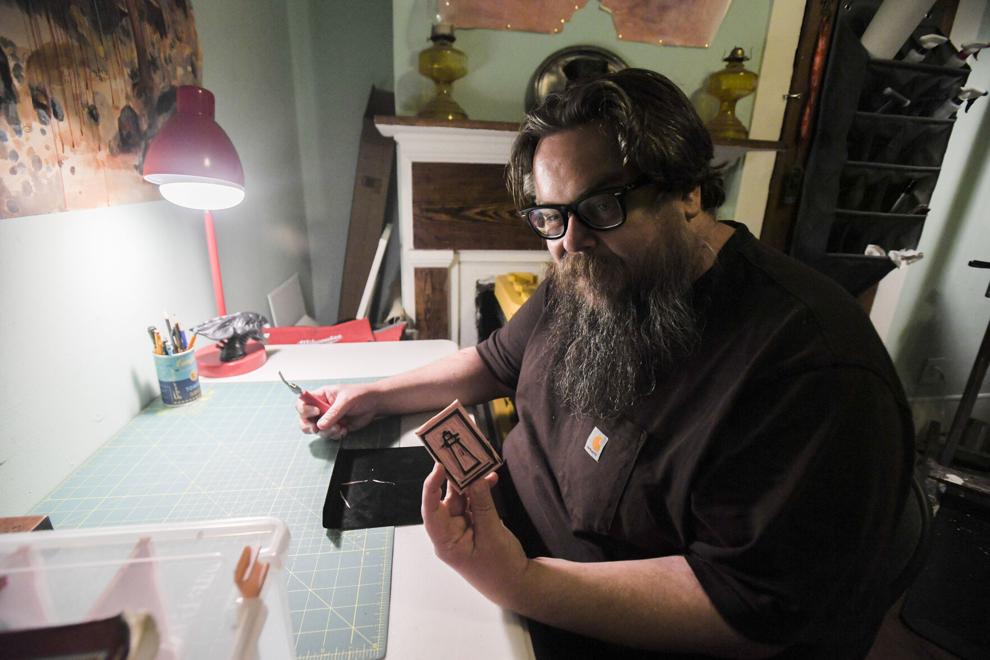 "I think that all opinions on art are valid, even if you say, 'I hate it.' You're appreciating that work while acknowledging that art is subjective. Welcome to the table," Borel said. 
In his art class for people transitioning from incarceration back into the community, Borel has asked students to look at a well-known piece of art and recreate it, a process that necessitates a deeper look and opens the door to conversations about technique and style.
"You'll look at it differently after you try to recreate it," Borel said.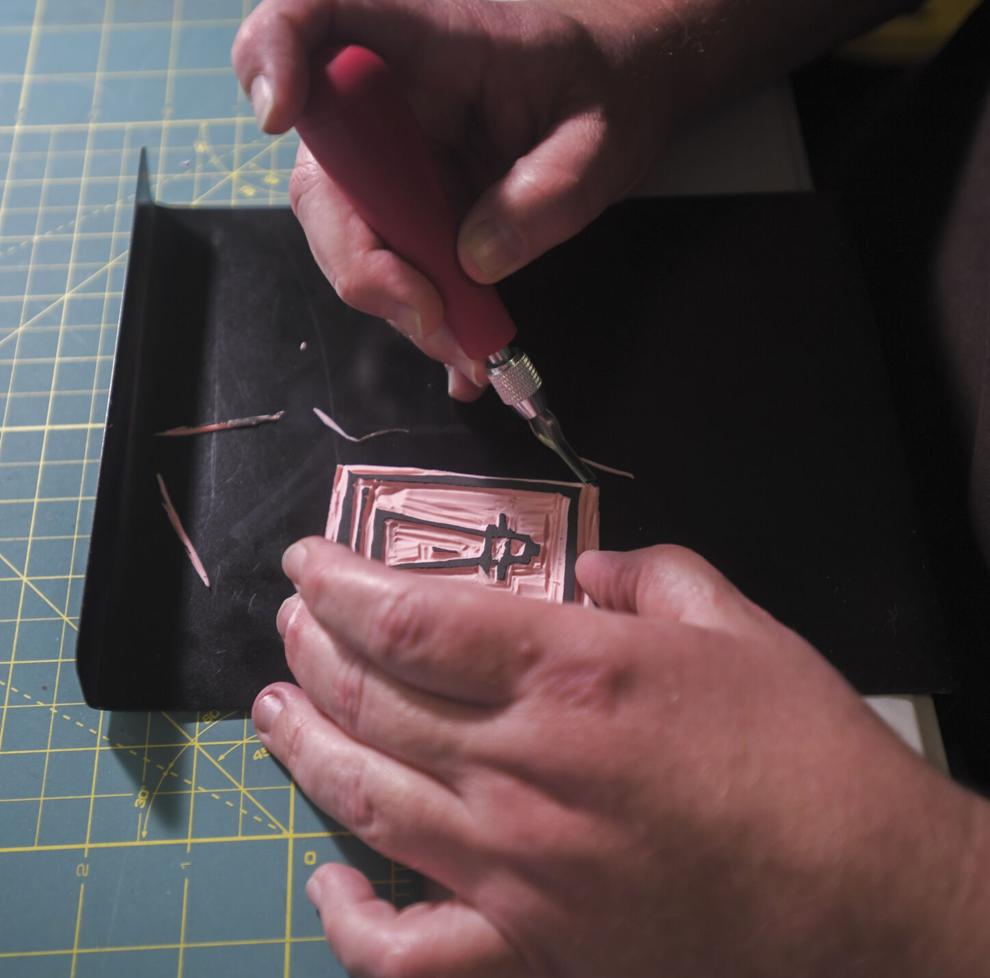 The activity begins with students reflecting on how the art makes them feel at first blush and concludes with a discussion and comparison after the re-creation process. Borel expects to use a version of this activity to the Hilliard for the Creative Conversations event.
"He approaches art with an open mind and is willing to listen and engage with others in exploring art and its many possibilities," said Hilliard Art Museum educator Olivia Morgan. 
Borel is presenting his activity in conjunction with the exhibition, Deep Look: Selections from the Permanent Collection. Deep Look contains several pieces of art including abstract painting, photography, and mixed media. Open since February and running through June 30, the exhibition invites visitors to engage with art through movement, sketching, simple games or quietly gazing in meditation.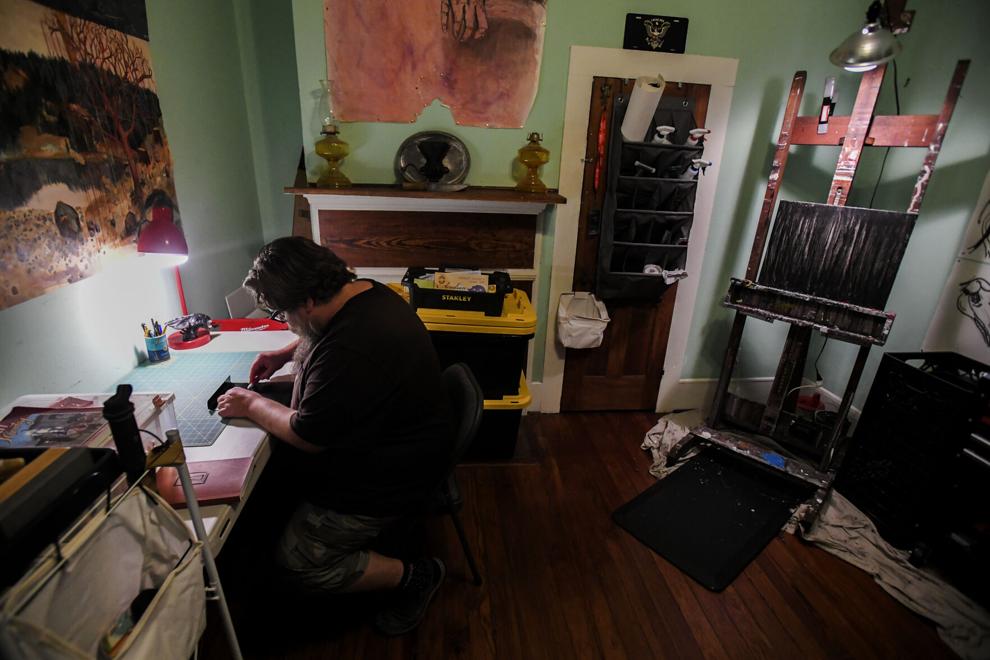 Want to go?
Creative Conversations will be held from 6 p.m. to 7 p.m. May 18in the Hilliard Museum's upstairs gallery housing the Deep Look exhibition. Participants will be encouraged to explore all the galleries of the museum where they will find a variety of pieces currently on display by L. Kasimu Harris, Shawne Major, Trevor Gould, printmakers of the Marais Press and students of the Lafayette Parish School System's Talented Visual Arts Program.


[ad_2]

Source link