[ad_1]

Whether you are a lover of art or not, you might want at least one of these on your bookshelf.
Not too long ago, literacy was rather rare. When the printing press was invented in the 15th century, books began to be more common. But that relative accessibility did not imply the population in general was able to read and write. It was only in the 19th and 20th centuries when literacy rates approached universality in some industrialized countries. Until then, churches were often referred to as "Bibles for the illiterate," the story of salvation being told not only from the pulpit but in sculptures, paintings, stained glass windows, column capitals, frontispieces, and other architectural or decorative motifs. In more ways than one, we "read" churches as we read the Bible or the lives of the saints.
So, just as one needs proper instruction to be able to read the Bible, some basic aesthetic formation is required to be able to fully appreciate the "contents" of a church.Just as Biblical illiteracy is a rising trend (a survey from 2021 found that only 11% of Americans read the Bible daily), the kind of historical, artistic, aesthetic formation required to "read" a church is also in decline. That is why we have assembled a short list of books, both mainstream and specialized, that can help build that sensibility and knowledge. Whether you are a lover of art or not, you might want at least one of these on your bookshelf.
Lives of the Artists, by Giorgio Vasari
Giorgio Vasari's biographies of the Italian Renaissance masters is considered the first book on art history. Called Lives of the Most Excellent Painters, Sculptors, and Architects, the book includes many artists that were were Vasari's contemporaries. Considering Vasari lived from 1511 to 1574, his text is then a primary source for studying the Renaissance. It was originally published in 1550, and it covers artists from Cimabue to Michelangelo. It is also prefaced with a (rather interesting) general treatise on architecture, sculpture, and painting.
The Story of Art, by Ernst Gombrich
A true classic, Gombrich's The Story of Art is both a seminal work of art criticism and one of the most accessible introductions to the visual arts. In fact, Gombrich wrote it for young readers. Moving away from extensive (and often sterile) discussions on movements or concepts, Gombrich focuses on individual works of art and on the circumstances and peoples who made them possible. More than half of the book's pages are color images of the works described in it: Gombrich's intention was not to mention any work of art that he could not also include as an illustration.
Fantastic in the Middle Ages: Classical and Exotic Influences on Gothic Art, by Jurgis Baltrusaitis
Jurgis Baltrušaitis was a Lithuanian art historian, art critic and one of the leading figures in the field of comparative art studies. After Lithuania was occupied by the USSR in 1945, he served as a diplomat in exile. In 1924 he moved to Paris and began theater studies at the Sorbonne. Under the guidance of Professor Henri Focillon, he chose to study the history of art. He went on to do research in Armenia, Georgia, Spain, Italy, and Germany, receiving a doctorate from the Sorbonne in 1931. Most of his works were written in French. Among them, Fantastic in the Middle Ages occupies a special place. His main claim is that most Greek and Roman motifs were not at all lost during the so-called "dark ages." On the contrary, medieval Christian art preserved and transmitted most of the typical motifs, techniques, and references of classical antiquity that made the Renaissance possible. This book rewrites and amends some of the typical commonplaces found in the history of art.
Renaissance and Renascences In Western Art, by Erwin Panofsky
Panofsky's classic, Renaissance and Renascences in Western Art, spans the period from the 10th to the 15th century. It includes profound and thoughtful discussions of two major Greek and Roman revivals: the Carolingian renaissance, and the 12th century proto-renaissance. The book's main claim is that there were several different "renascences" that paved the way to the widely known Italian Renaissance of the 14th century. Panofksy's whole argument leans on a healthy skepticism regarding historical periodizations: what kind of "event" can actually be said to separate one epoch from the other? When does the Renaissance really begin? In short, he understands that there might not necessarily be a dividing line separating "medieval" and "renaissance" culture.
Signs and Symbols in Christian Art, by George Ferguson
First published in 1954, Ferguson's classic has gone through several different editions, and remains an authoritative source in the study of symbols in Christian art. Some editions include more illustrations than others, though. The book is an encyclopedic compendium that explains the symbolism inherent in representations of religious characters (whether biblical or from the Tradition), animals, vegetation, and a long et cetera.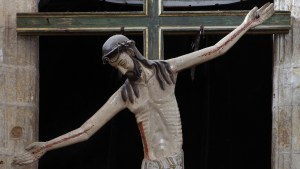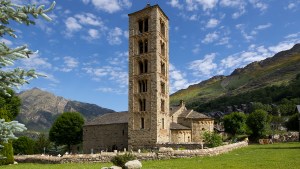 [ad_2]

Source link