One of the most extraordinary things about last weekend's Art Fair Jackson Hole was how ordinary it felt: a sunny afternoon spent outside, chatting with artists and artisans from throughout the region and even from around the country, examining the panoply of handmade goods and wares, maybe looking for something to buy, maybe just browsing, and running into friends we maybe haven't seen since spring 2020.
The browsing grounds were rich with possibilities: fine woodwork (the turquoise-inlaid cutting boards were back and as beautiful as ever), fun kinetic metal sculptures (barely moving in the still summer air), lots of jewelry and clothing (or "wearable art" as some call it) and plenty of two-dimensional fine art as well, including paintings, drawings, prints and photographs.
Living in Jackson Hole year-round, you quickly get to know what's out there in our friendly neighborhood shops and boutiques. The art fair delights with exotic surprises: guitar-shaped art by Coloradan Todd Perkins, JJ Johansen's "little people" photographic fantasies, Scotty Soltronic's techno-sculptural installations, Patagonian Hands' menagerie of felted miniatures of the world's wildlife.
Innovative RRR ideas were on display, like Ekologic's upcycled cashmere clothing and Devin Johnson's MakeShift Accessories, which fashions jewelry and accoutrements out historical artifacts like World War II and Vietnam-era shell casings, old coins, even bits of metal from past NASA space shuttle missions.
Some of the best of the best from Tetons creatives were well represented, too, such as Annie Band's brilliant jewelry, and Jenny and Sam Dowd's sculptural and functional ceramics.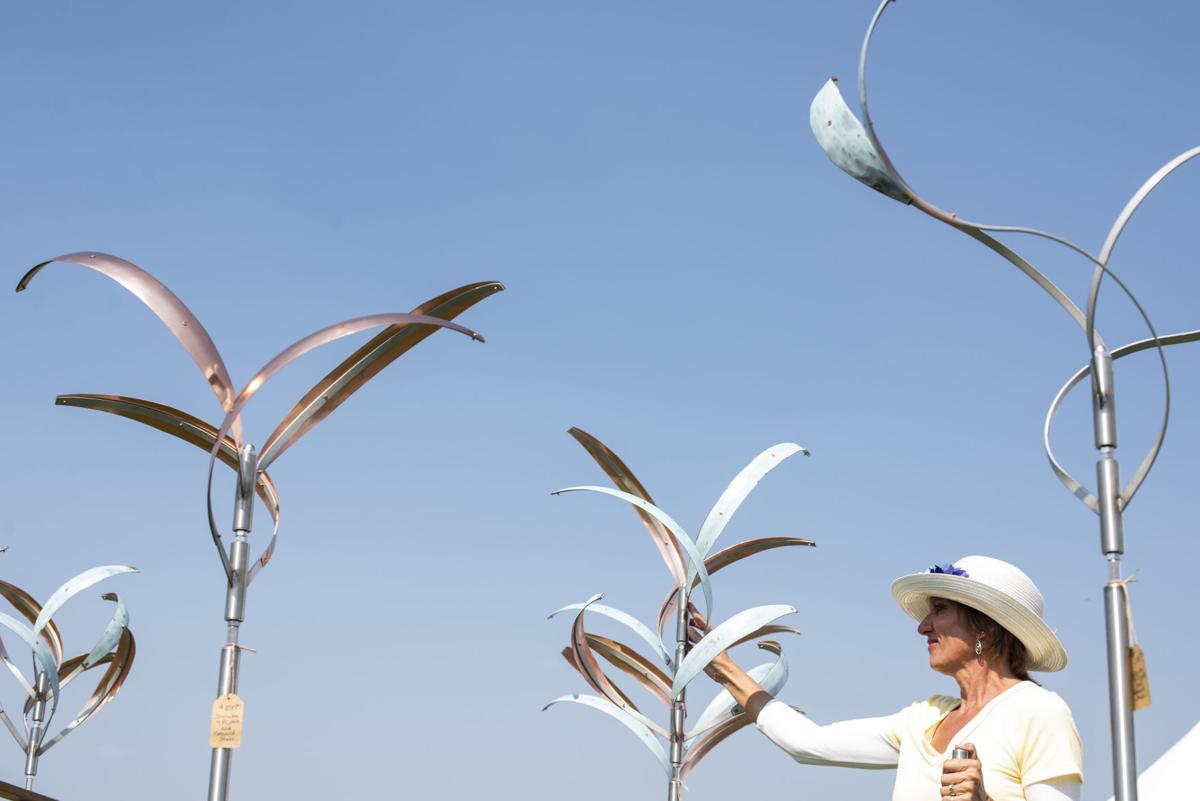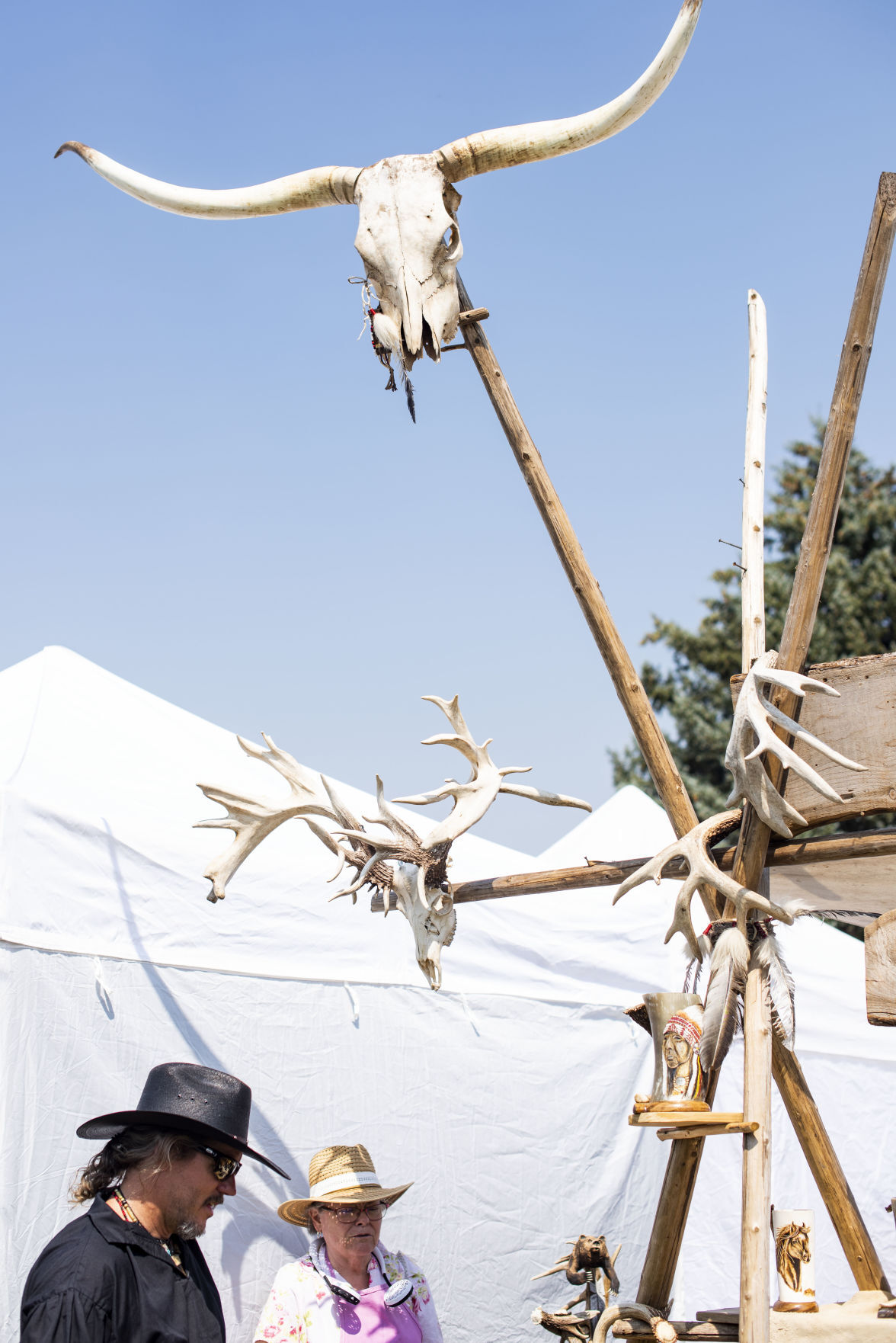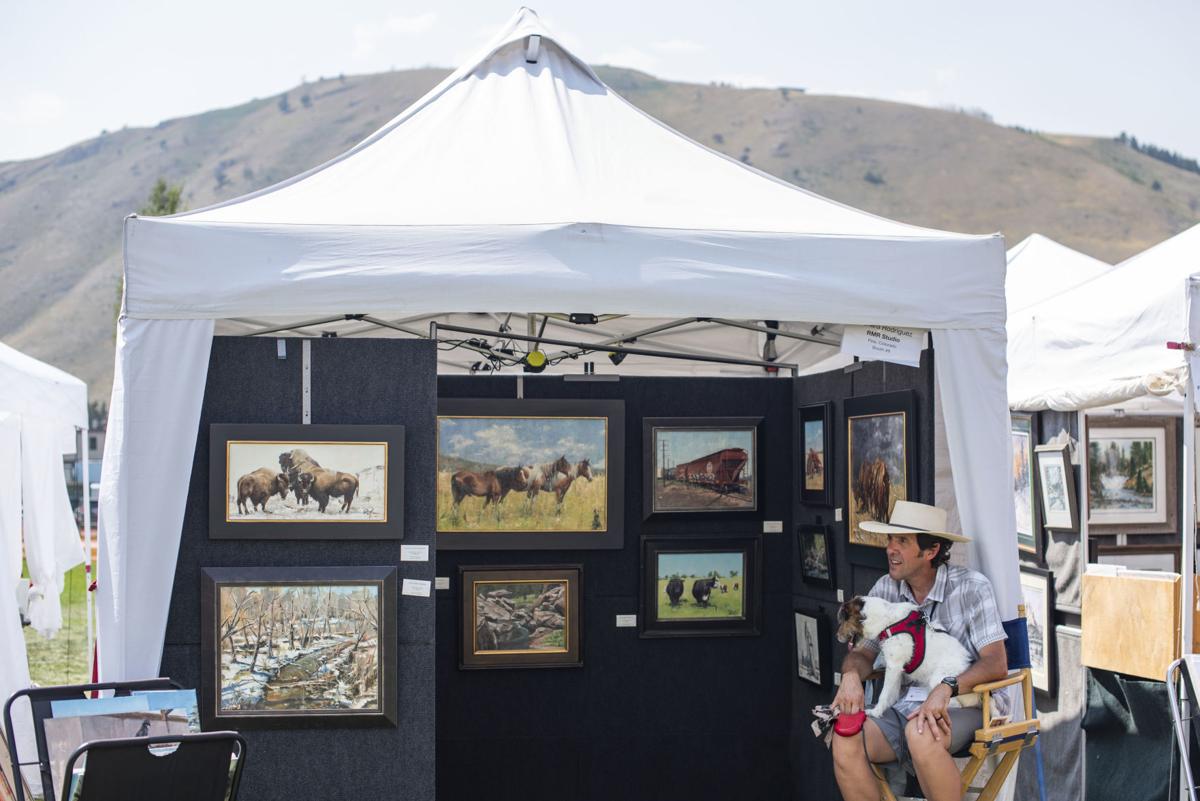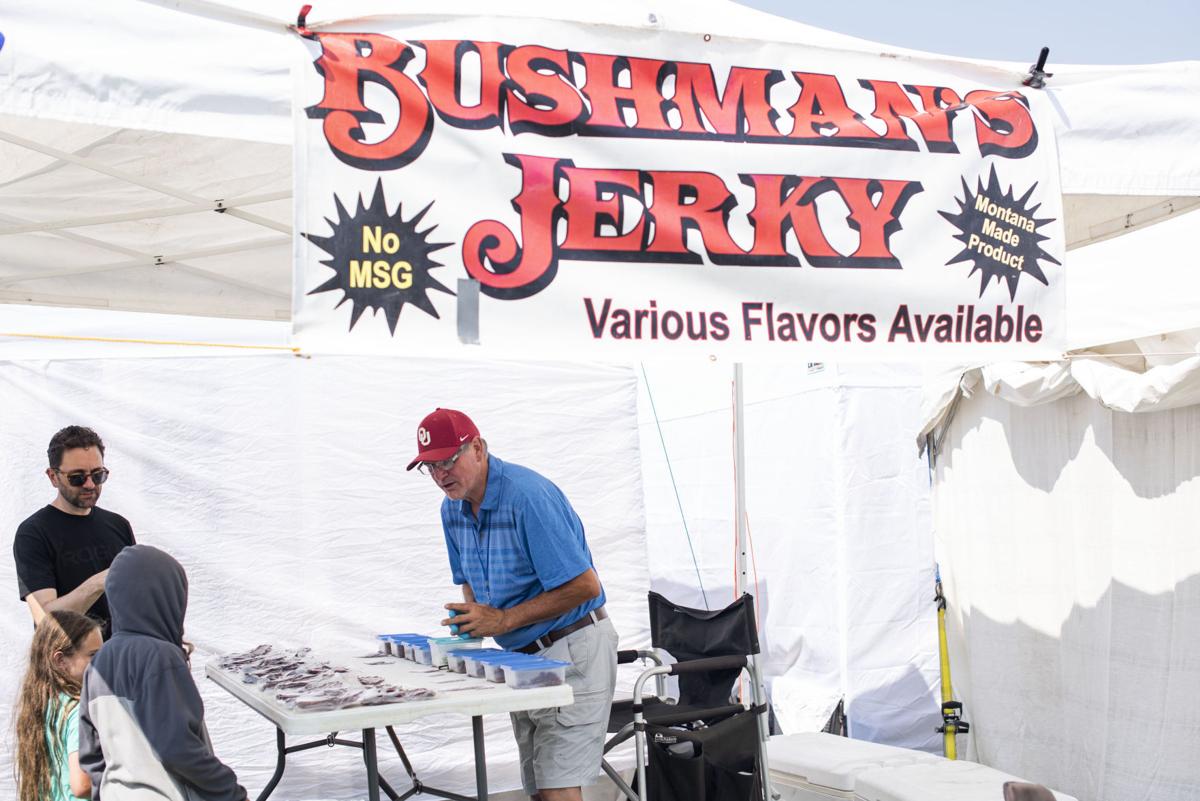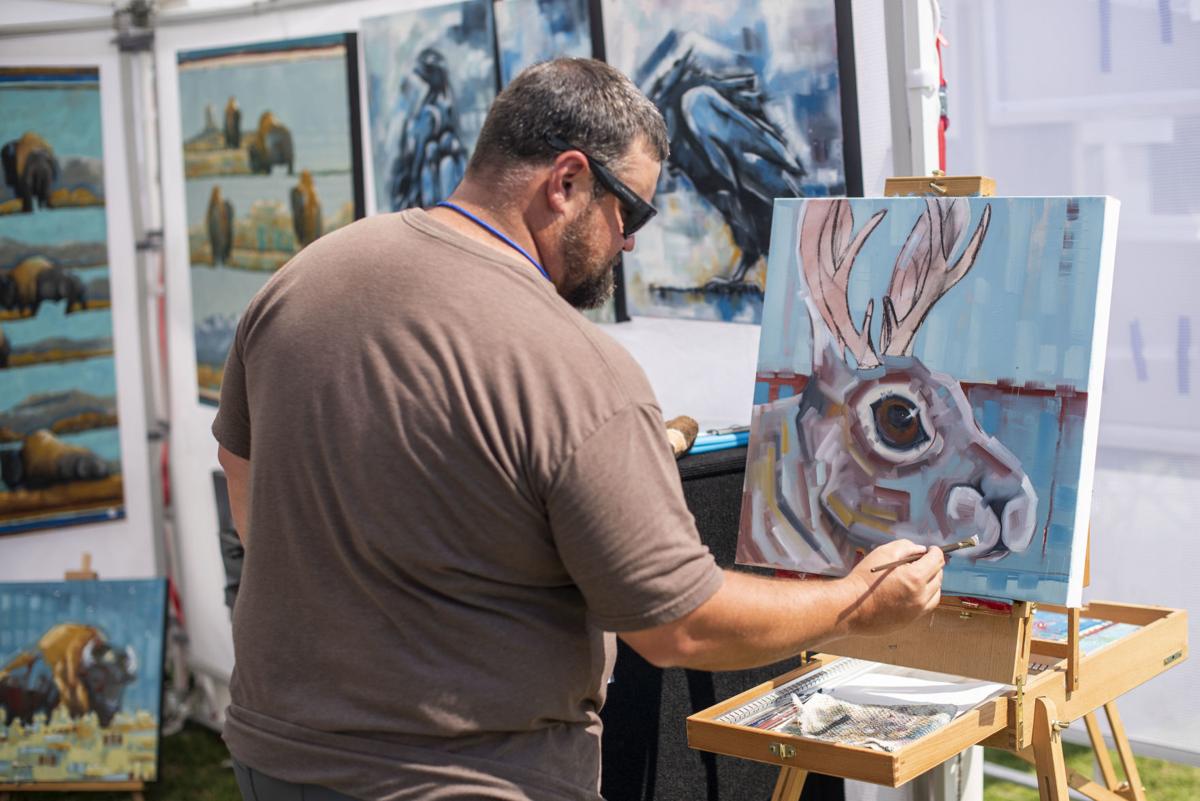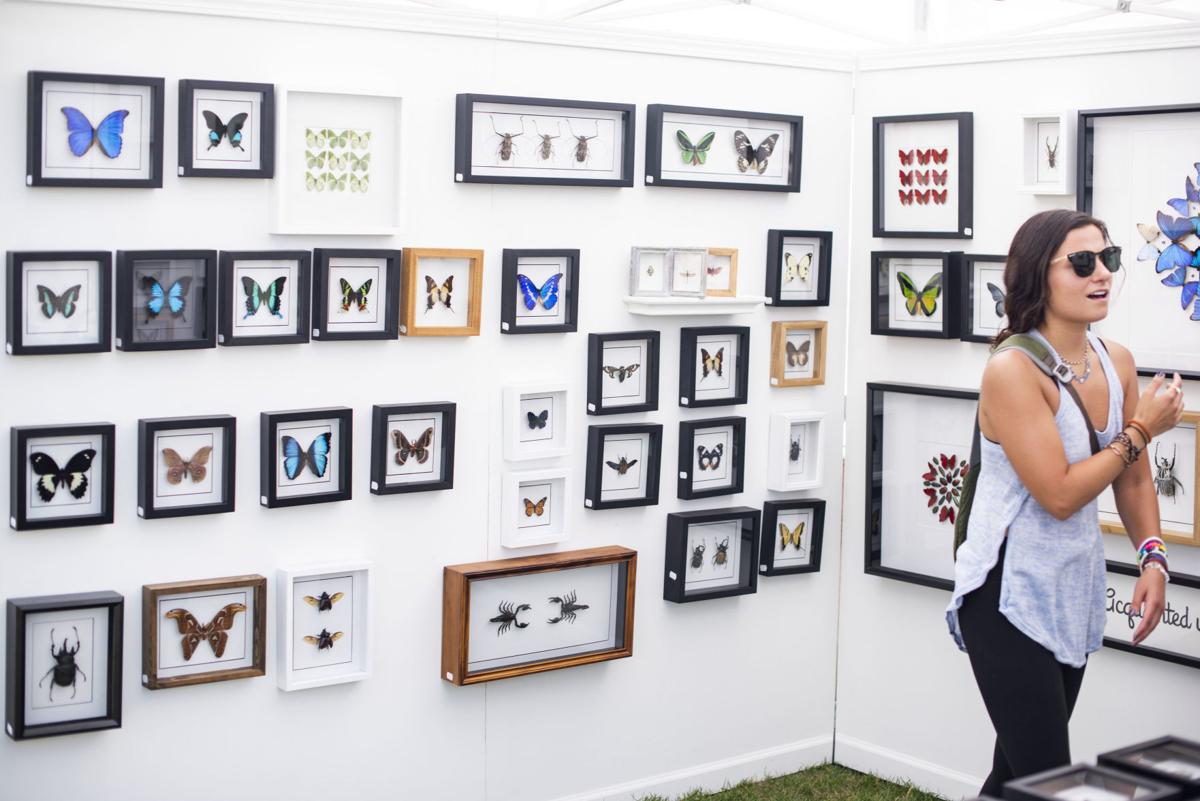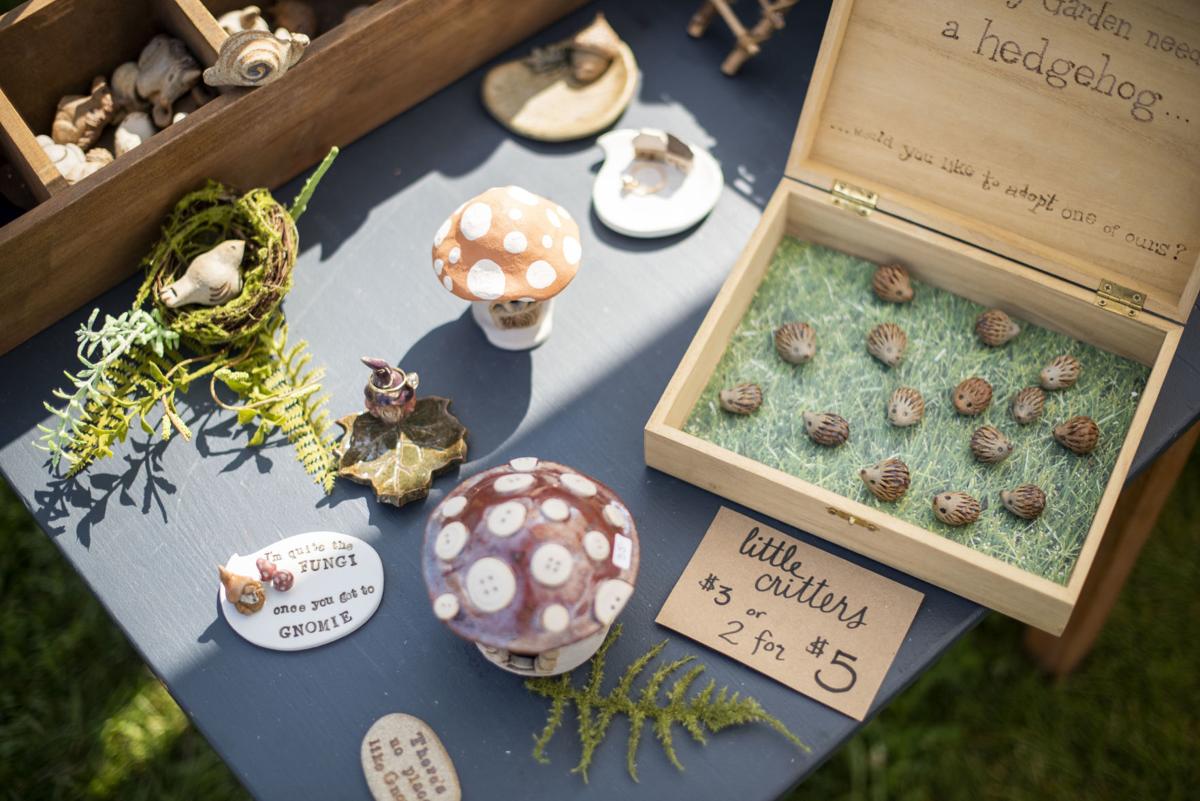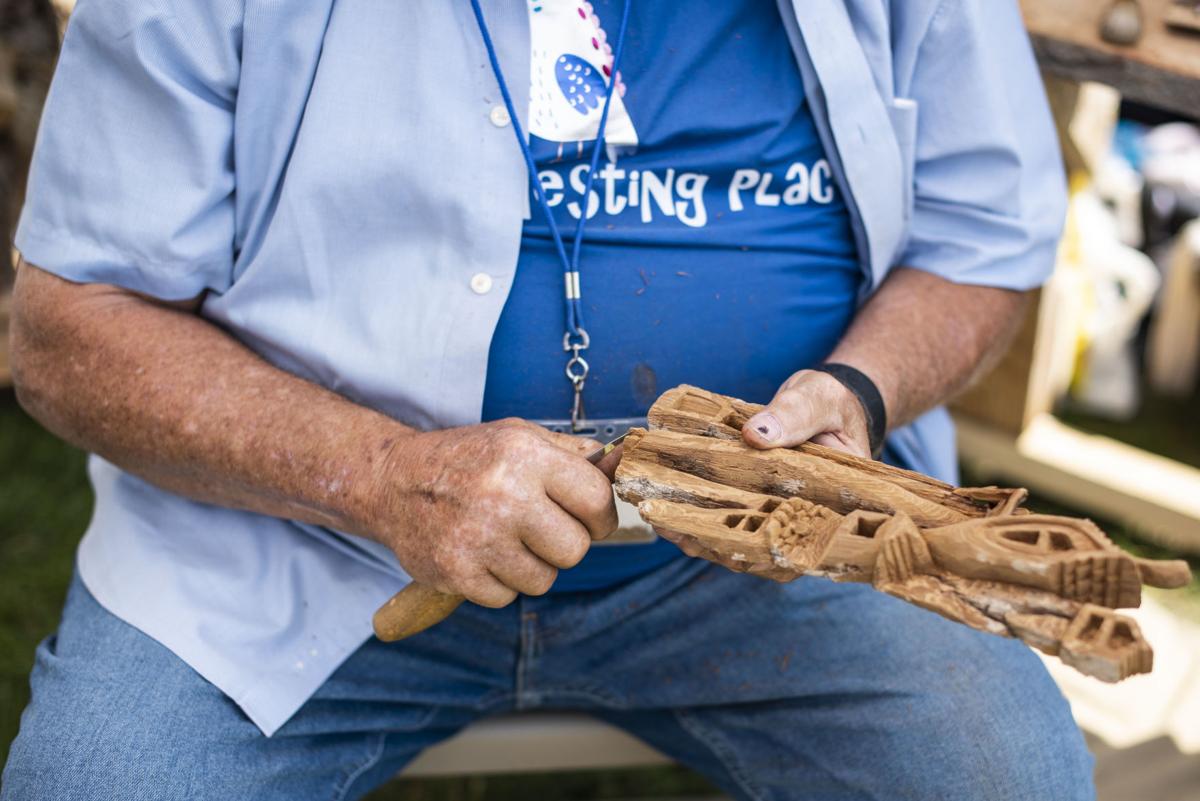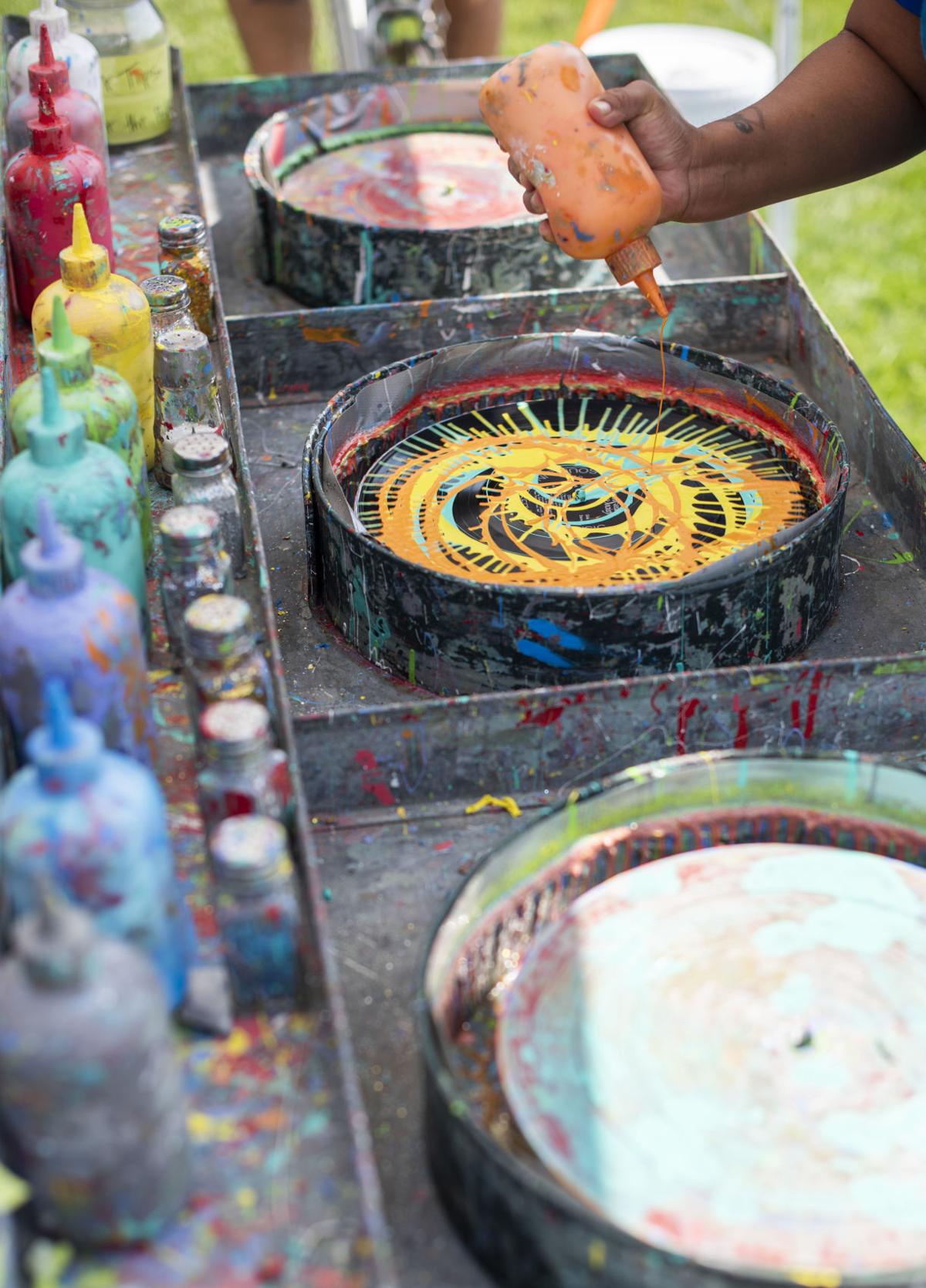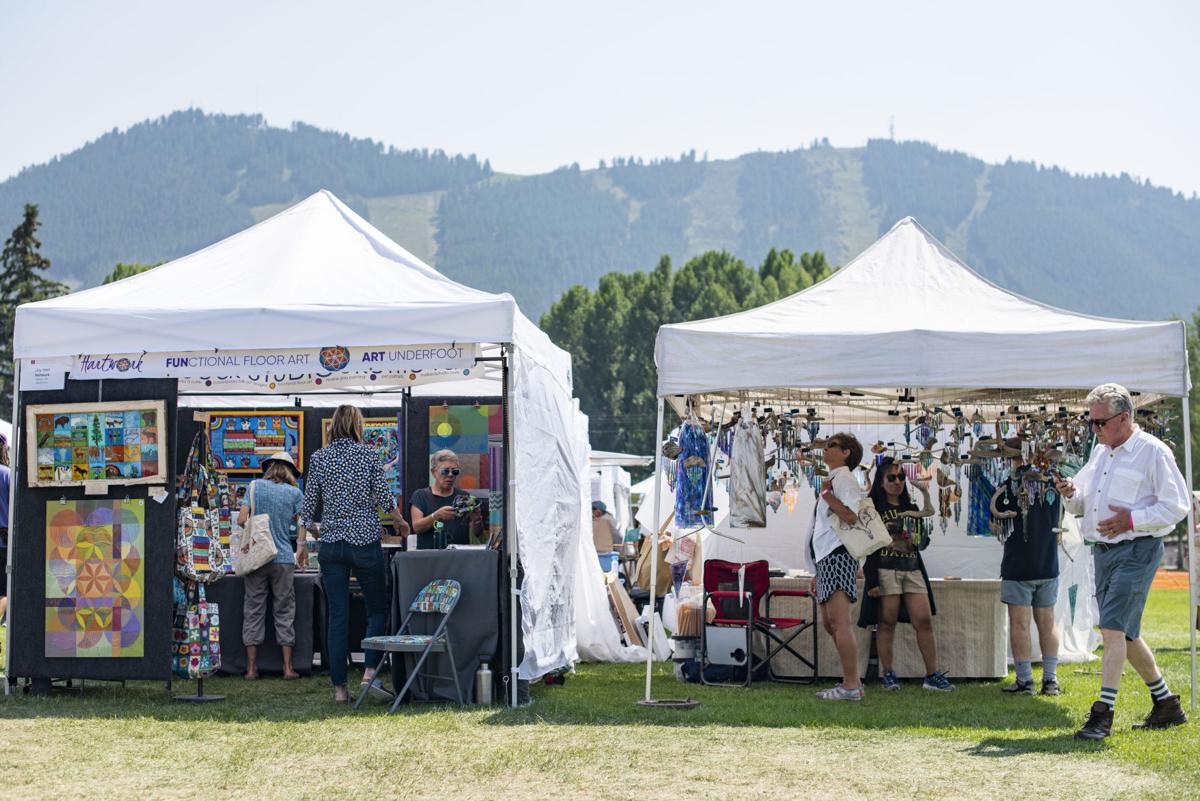 Erected for the first time on the big grassy yard south of Davey Jackson Elementary School, the 56th annual fundraising event of the Art Association of Jackson Hole drew a record 180-plus vendors this year. The bounty was made possible by the new location — a switch after many years of setting up on Miller Park, about five blocks to the west. The new site not only accommodated more booths but allowed artists to spread out, to arrange their tents in an easy-to-navigate grid, and to feel busy and bustling but not crowded or cramped.
Vendors generally approved of the change, commenting on the easier load-in, easier access and better parking. Though the lawn offered little in the way of natural shade, organizers provided a large tent with tables and chairs to find refuge from the sun, as well as places to get cold drinks or to fill water bottles. And the elementary school provided not one but two playgrounds for non-shopper/browsers.