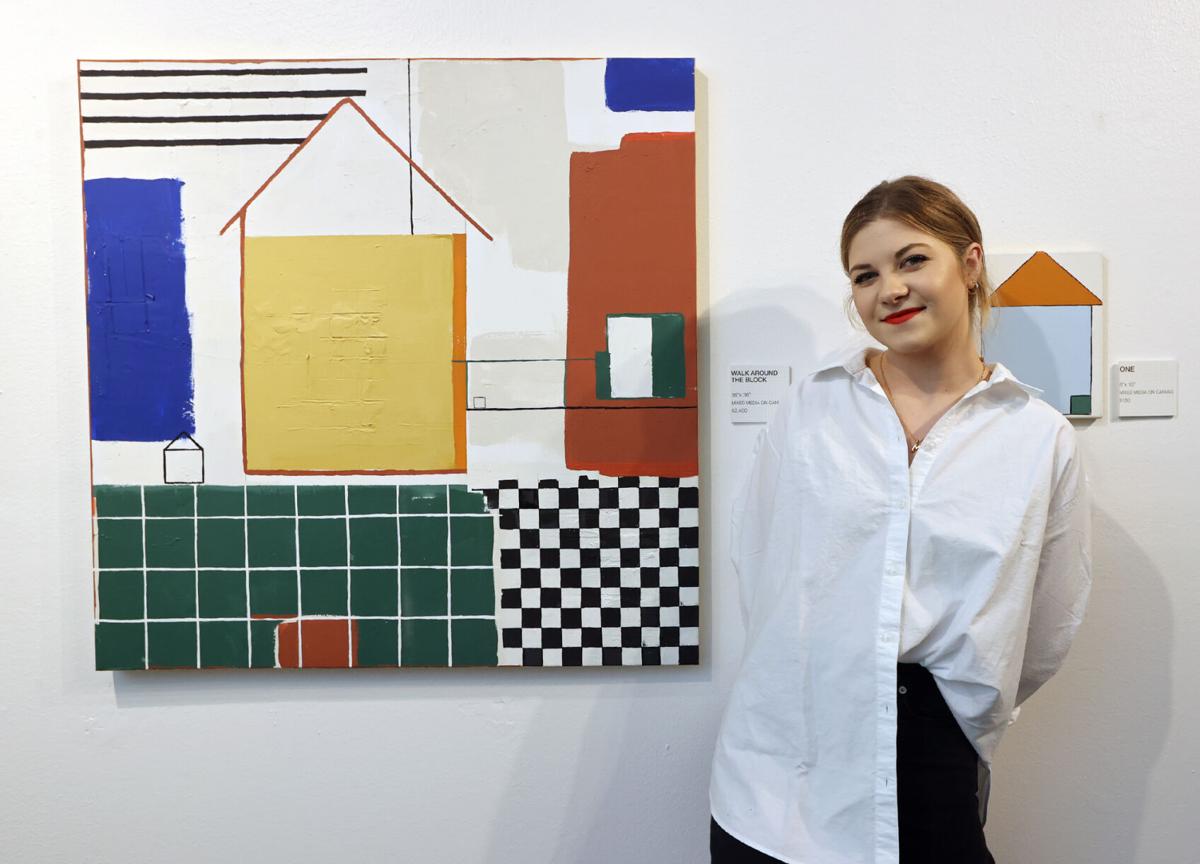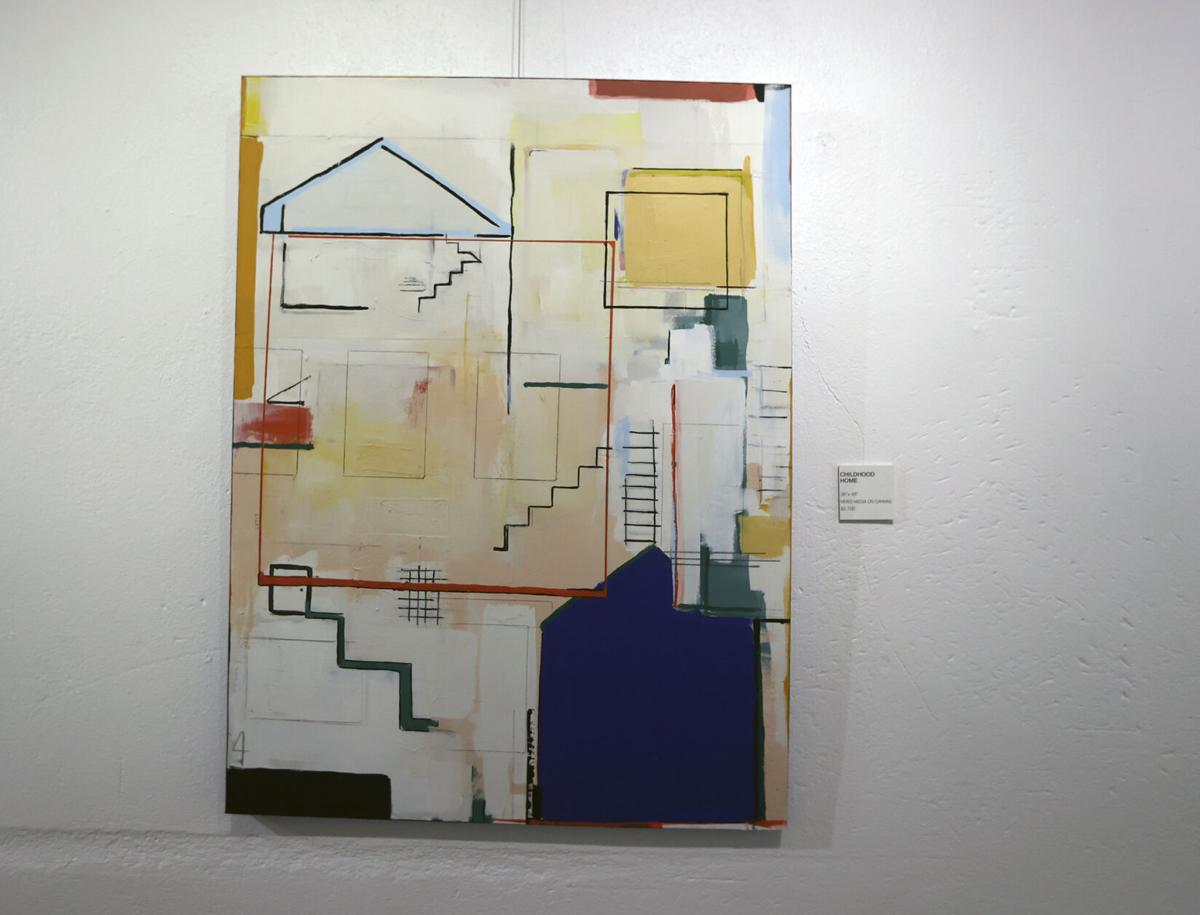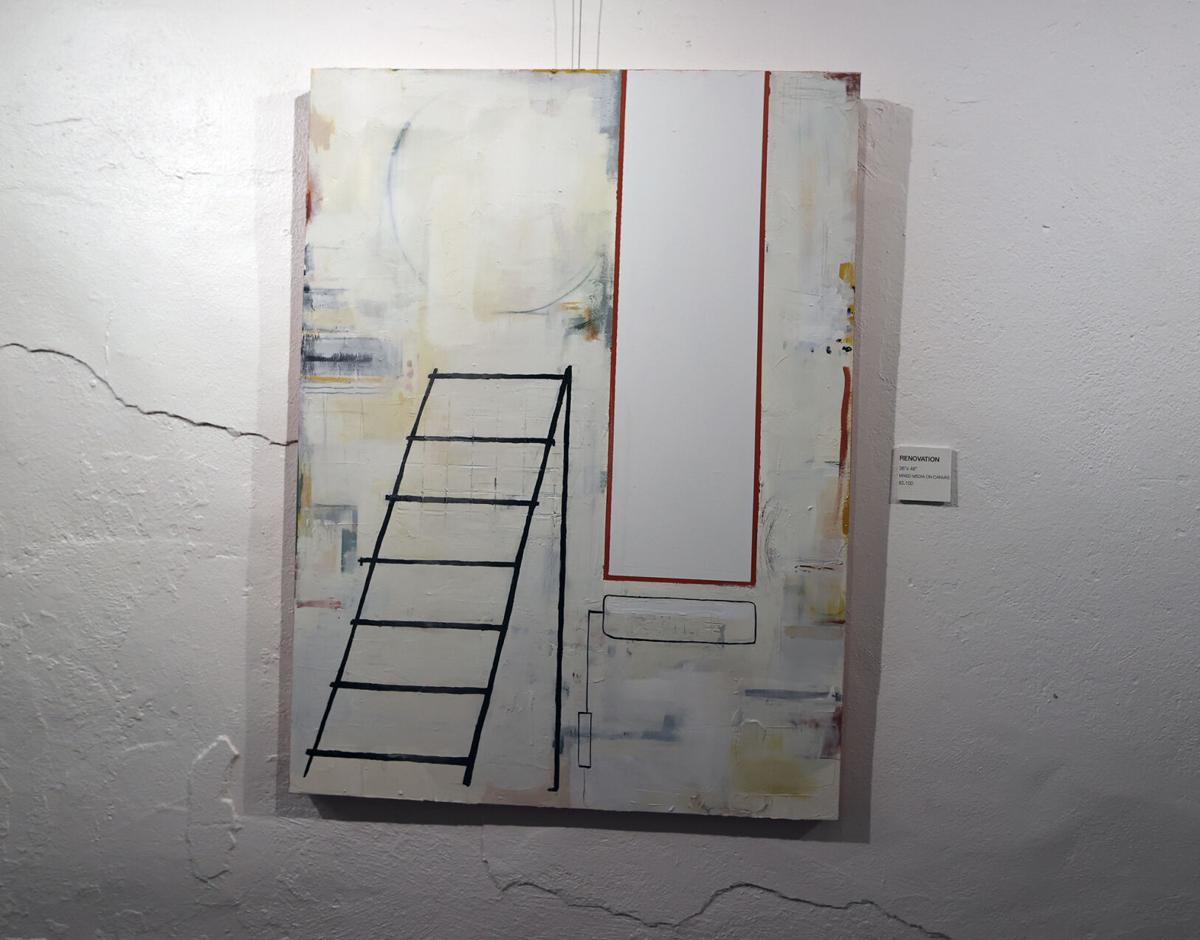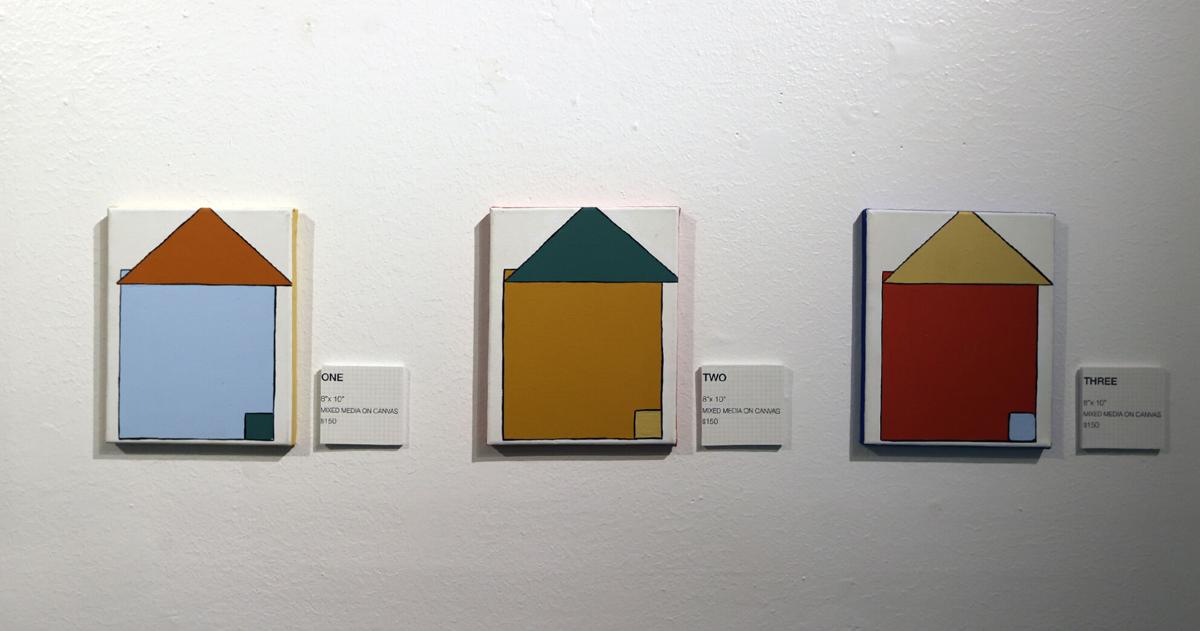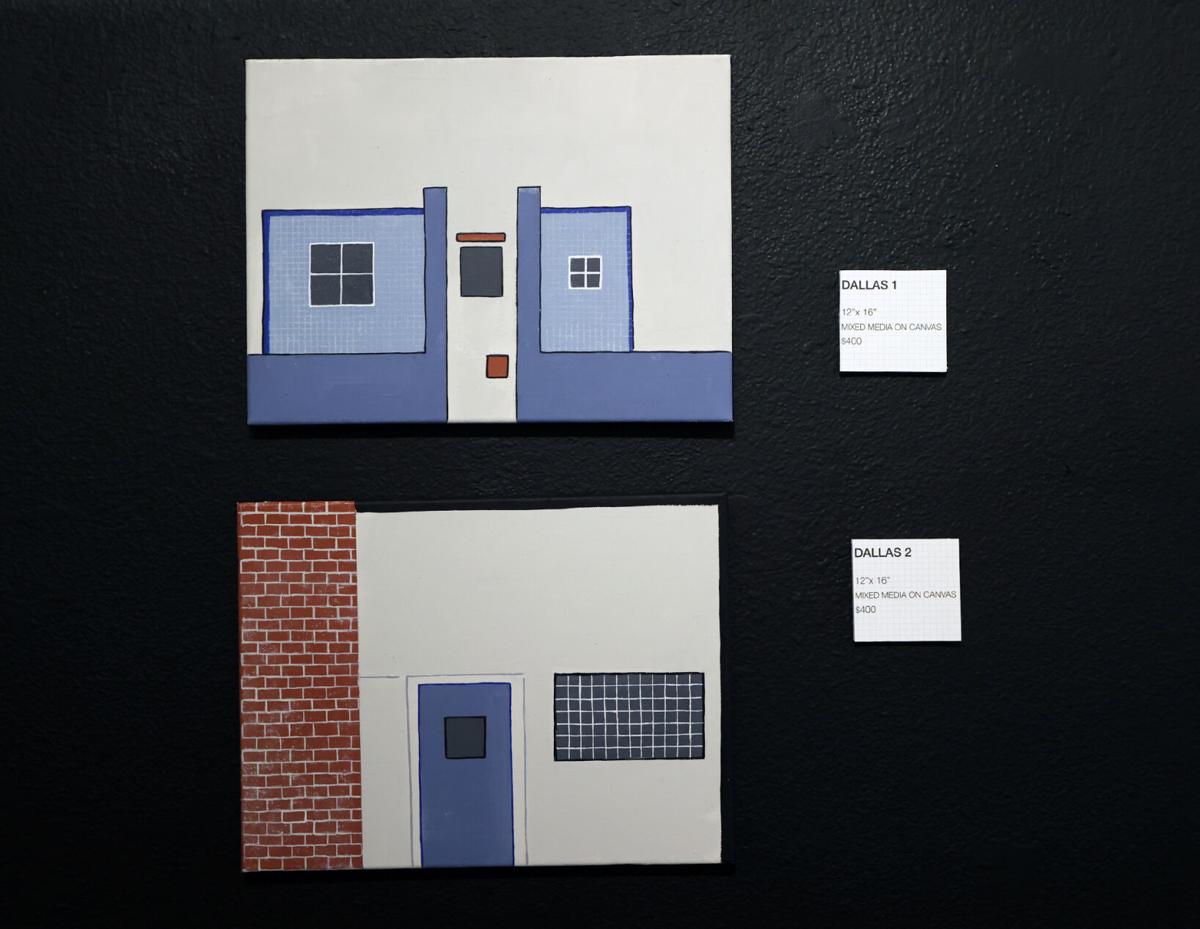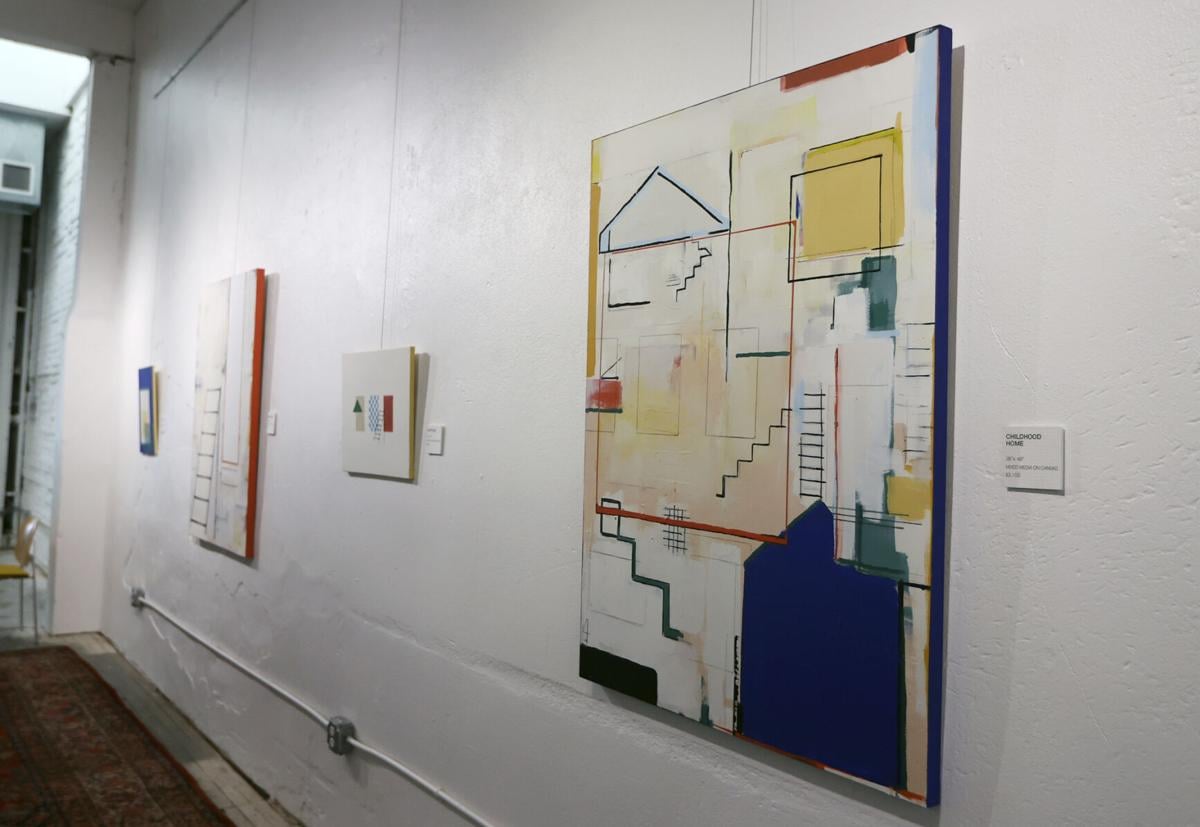 The canvases in Marygrace Greene's solo show "Real Estate" at downtown art space Cultivate 7twelve seem deceptively simple at first glance: houses rendered into lines and blocks of color laid on white backgrounds.
There's meaning in the details, though. A smear of white spackle on white canvas. Small wood chips embedded in paint. Angles that suggest a homebuilder's blueprints. Grids that echo tile bathroom floors. Stairs and ladders. Random numbers and dots that aren't so random.
For Greene, the daughter of North Carolinian architect Tim Greene, the details tease out the difference between a house and a home by combining elements of both, the imagined lines of design and the rough additions of construction and life. "I'm building an art piece that's a house and a home," she said with a smile.
"Real Estate" shapes the interplay of art and design through the filter of Greene's life.
The 24-year-old artist grew up watching houses take shape from her father's plans to three-dimensional realizations. A childhood of evening walks through the neighborhood sharpened her eye for what made houses different. Walls. Paint. Roofs. Windows. Chimneys.
Even as she moved to Waco to start art studies at Baylor University after classes at the Savannah College of Art and Design, a homesick Greene found herself gravitating from her apartment with trips to Dallas to look at houses — not to buy, but to look.